CF
Vision:
With 40 years knowhow and experience, Uniteks Tekstil ve Tic. A.S. became one of the leading exporter companies of Turkish Textile Industry . Uniteks Tekstil will take all necessary actions to move this success forwarder together with creating a sustainable supply chain. Our target is not to be only a supplier for our customers but to be their solution partner. We are hardly working to have a trustable business with all our shareholders and to be one of the most favorite supplier of most prestigious brands of the world.
Mision:
At the behind of success of Uniteks Tekstil for more than 40 years, there is the reality of approaching in respect and intellection to our employees, suppliers and customers. Uniteks Tekstil will continue to approach to all shareholders in principle of " Human first" . And in the name of sustainable life we will make all our plannings by putting humans, environment and customer satisfaction at the top.
Our Values:
We dignify our employees and we respect them.
We are working harder each day for better service to our customers.
We respect environment and we take all necessary measures to prevent bad impacts of our production on environment.
We follow all local and international laws in all our working life and we don't participate to any illegal or unethical attitudes / events.
We are working for better in each day as a part of continuous improvement of working conditions principle. And we continously renew ourselves in order to be able to make our employees happy.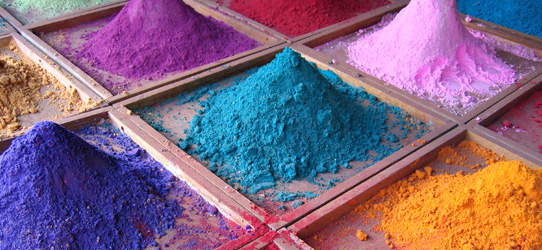 Vizyon:
Uniteks Tekstil ve Tic. A.Ş.; 40 yılı aşkın bilgi birikimi ve tecrübesi ile Türk Tekstil sektörünün önde gelen ihracatçılarından biridir. Şirketimiz bu başarıyı her zaman daha ileriye taşıyacak ve bunu yaparken sürdürülebilir tedarik zincirinin oluşmasında gerekli her türlü adımı atacaktır. Hedefimiz, çalıştığımız müşterilerimizin bizi sadece bir üretici olarak değil, aynı zamanda bir çözüm ortağı olarak görmesi, karşılıklı güvene dayalı iş ilişkisinin oluşturulması ve tüm dünyada en saygın markaların ilk tercihi olacak bir dünya şirketi olmak.
Misyon:
Uniteks Tekstil 40 yılı aşkın süredir devam ettirmiş olduğu Tekstil sektöründeki başarısını çalışanlarına, tedarikçilerine ve müşterilerine aynı saygı ve anlayış içerisinde yaklaşmış olmasına borçludur. Uniteks Tekstil, bundan sonraki iş yaşamında da çalışanlarına ve tüm paydaşlarına önce insan prensibi ile yaklaşmaya devam edecek ve sürdürülebilir bir yaşam için tüm üretim süreçlerini doğayı, insanları ve müşteri memnuniyetini en başa koyarak planlayacaktır.
Değerlerimiz:
Çalışanlarımıza değer veriyoruz ve saygı duyuyoruz.
Müşterimizin memnuniyeti adına her gün daha iyisi için çalışıyoruz.
Çevreye saygılıyız ve üretimlerimizin çevreyi olumsuz etkilememesi için gerekli her tür önlemleri alıyoruz.
Tüm çalışma hayatımızda ulusal ve uluslararası yasalara uygun hareket ederek yasadışı ve/veya etik dışı olan hiçbir davranışın içinde bulunmuyoruz.
Çalışma şartlarımızda sürekli iyileştirme stratejisi ile her zaman daha iyisi için çalışıyoruz ve çalışanlarımızın daha mutlu olabilmesi için sürekli kendimizi yeniliyoruz.